Medical expenses are reaching the sky today and it's expected to rise at a fast pace in the coming time, so nothing could be better than protecting your family under a right health cover for their better tomorrow. Family floater health insurance plans are designed to take care of all the hospital needs of your each family member for a single premium. Under this coverage, you and your family are covered together on shared basis and the sum insured can be given to any member or to all members in the event of your demise.
An Unmatched Option to Protect the Well-being of Your Family
A family floater health plan is known as a viable alternate to ensure the adequate protection of the health of your loved ones. These policies are quite similar to individual health plans in terms of many features. The online difference is that a large size family health policy is mean to cover your entire family, and an individual plan provides the coverage individually.
Key Benefits –Why Should I Opt For These Plans Immediately
Affordable – Buying a health plan for every member of your family separately would be a costly affair for you. On the contrary, the primary motto of designing a family floater plan is to save you a considerable amount of money. These singly premium based plans as compared to individual policies lessen the financial burden on your pocket.
Relieves You from Tracking Multiple Policy Hassles
Since medical reimbursements and security are made through an investment on a single policy, you don't need to maintain a record of many policies for different members of your family. All you need is to buy a family floater policy to get your every member insured for the expenses incurred during the immediate hospitalization.
Higher Sum Insured
A family floater health insurance plan ensures avail the higher sum insured benefit over individual health policies. This is what makes this policy a preferred choice for many people all over India.
The Total Sum Benefit
The total sum insured benefits the sick member of your family for the best possible treatment in the event where one of your family members is facing any sever health problem and gets admitted to the hospital.
Cover for Senior Citizens
Most large size family health policies typically fulfill varied healthcare needs of individuals, their spouse and kids. However, the current insurance market also offers plans with significant coverage for dependent parents, parents-in-law and siblings.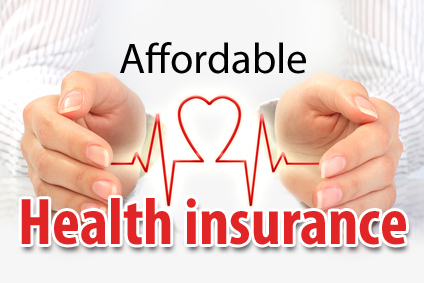 Popularity of Family Floater Health Plans
With these amazing benefits to offer, these policies have now become a popular affair among many policy seekers in India. These plans serve varied medical needs of families and ensure them that they don't need to bother about the financial support when anyone from their family has a need of the best medical treatment.
Conclusion
When you are seriously looking forward to buy a family floater health insurance policy, it's advisable for you not to miss a thorough research part. Always purchase a plan after having a keen look at its various benefits and features. There is a possibility to see the similarities in various features and benefits of the policies, but they might be differentiated from each other on the basis of the exclusions, as well as the terms and conditions of the plans.
Deepak Kumar is a personality who has in-depth knowledge about insurance industry. Currently, he is a part of Caringpapa.com, which has a crown of fulfilling varied insurance needs of people offline for more than 10 years. This insurance comparison portal always welcomes those who want to serve the customers from their heart.
Photo Credit: preeti Sawant, Aiden Blizzard