Beer is one of the most consumed alcoholic beverages in the world. Ireland and the world have a long history of brewing and producing exceptional tasting beer. Craft beer has been on the meteoric rise over the last decade. The amount of beer and breweries available is on the rise giving alcohol drinkers a huge and overwhelming choice of beers to choose from. The scene is more vibrant and diverse than ever before, with breweries across the world pushing the boundaries of what beer can be. Here are the 5 best craft beer breweries in the world.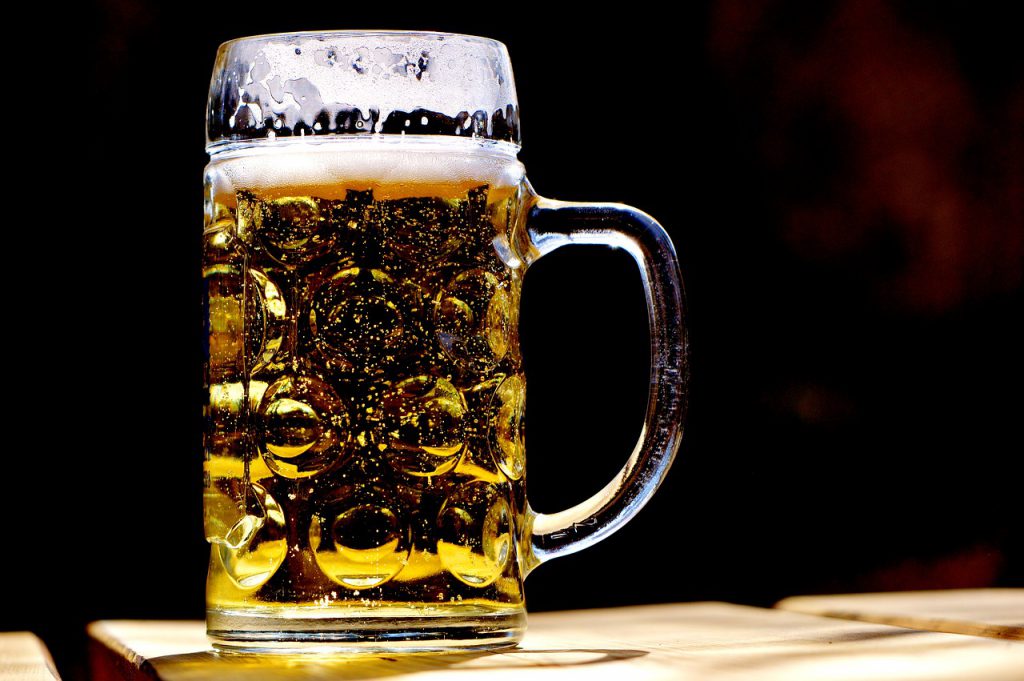 Rye River Brewing 
Rye River Irish Craft beer brewery was established in 2013 and is based in County Kildare, Ireland. They are one of the leading brewing companies supplying their craft and exclusive beers to some of the leading and biggest retailers across Ireland these include Dunnes Stores, Tesco, and Lidl, and more. They are passionate about beer and plan on making great tasting beer for many years to come. The extensive beer range is as follows the crafty brewing co, Grafters, McGargles never Est, and rye river seasonal. The quality and consistency are what they look for. They want to produce beer that tastes superb right down to the last drop. Every beer process is perfected, refined, and set in stone, so when the beer leaves the brewery, it will taste exceptional wherever you drink it. The ingredients they use to produce the beer are hand-selected malts with different combinations for different brews. Their hops and yeast are the very best around. Every beer that is brewed is checked for the ultimate quality by the taste panel and brewers before they leave the brewing plant. Rye river brewing runs its own bottling, canning, and kegging lines in-house and works hard to bring you the freshest beer on the market.
Electric Bear Brewing 
Electric Bear Brewing is located in Bath UK and is one of the leading brewing companies supplying beers to bars, pubs, and independent shops across the UK. Their microbrewery creates modern, award-winning, eclectic, and flavourable beers for the curious and the bold. They offer an extensive craft beer range these include cans, multipacks, and mixed cases. They are passionate about producing vibrant, exciting, and great tasting beers. Brewing beer with electric is back bigger and better than ever before. Their brewing approach is simple they want to produce consistent and great tasting beers of every style from high strength beers, highly hopped, to easy drinking ales. Electric bear brewing has a loyalty scheme where you can earn points and receive rewards. Simply create an account and earn points on every purchase you make.
AB-InBev 
AB-InBev is short for Anheuser-Busch. Its brewing history dates back 6 centuries. The story spans generations and continents. AB-InBev found its beginning over 800 years ago in the experienced hands of Belgian monks. Over time it expanded worldwide producing and selling its beers in different countries. In 2008, Anheuser-Busch joined to create AB-InBev. With centuries of brewing history, they have gained countless connections, friendships, and experiences all built on their love for beer. The company brews it all from local brews, beloved classics, to historic recipes. They supply over 500 brands and countless beer varieties, and every beer is made with pride. Their extensive beer range includes Becks, Aguila original, Budweiser, Corona Extra, Eagle Lager, Stella Artois, Jupiler, and many more. Their brewing masters craft beer to perfection with superb quality ingredients, time honoured recipes, and amazing flavours. The team's devotion and dedication allow them to produce beers that will be loved by everyone. AB-InBev likes to take smart risks, enhance change, and learn from any mistakes in order to produce the perfect beer. Every operation is completed with efficiency and excellence and they always have the customer on the mind.
Hill Farmstead Brewery 
Hill Farmstead Brewery was established in 2010 and is situated in North Greensboro, Vermont. It is world-renowned due to its small-scale production and exclusivity. Many of its beers, including saisons and stouts, American pale ales, and IPA's regularly reach the top of rate beers consumer rankings. They produce a vast range of beers in all different styles. Hill farmstead brewery is the culmination of education of friendships and explorations, travel, and many years of insight experience. The brewery has become a trendsetter and leader in the brewing world. Hill Farmstead brewery is on social media platforms such as Twitter, Facebook, and. If you have any queries, you can send a message via email or phone. Signup for their email list today for all new upcoming brewery events and releases.
Eight Degrees 
Eight Degrees brewing was established in 2011 and is renowned and established for its experimentation and innovation. It is an award-winning brewery based in the beautiful Ballyhoura region of Ireland Mitchelstown, County Cork. The team at eight degrees is passionate about producing adventurous and exciting beers using natural ingredients. Their beers are produced with only natural quality ingredients. Their equipment brewery is state of the art to facilitate their constant drive to deliver the best high-quality beer in Ireland. The brewery also offers eight degrees exceptional scope to rapidly expand international and domestic sales with the biggest craft brewery production facility in the country. They offer an extensive beer range these include seisun easy going IPA, sunburnt Irish red ale, howling gale Irish pale ale, Citra single hop IPA, full Irish single malt IPA, Knockmealdown Irish stout, and Bohemian pilsner Lager. Their new brews and seasonal beers include the black road campfire porter, devils ladder Belgian tripel, and fort of the Fianna Belgian IPA. All beers are available to buy throughout all good independent supermarkets and off licences throughout Ireland. You can also buy beers online and have them delivered straight to your door. They have also have links with Frylite and a sustainable circular economy as part of their business model. Give their social media pages a follow at Twitter, Instagram, and Facebook. If you want to subscribe to their newsletter for all the latest news you can do so by providing your email address.