If you're tired of your bedroom, or your bedroom is leaving you tired in the morning, it's time for a makeover! You don't have to spend a fortune to do it. If you have $150, you can completely change the look of your bedroom.
The most important aspects that you need to work into your bedroom are relaxing colors, comfortable and stylish bedding, and unique accents. Everything should reflect your style. Let's start at the beginning.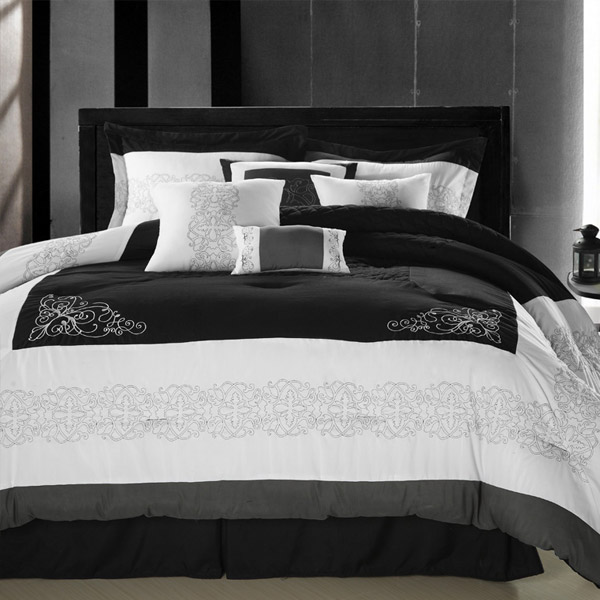 Sweet Sleep
Your bed is the most important element in your bedroom. It should be inviting and comfortable; a place of refuge that lulls you to sleep. You don't have to spend a fortune to get a completely fresh look.
Browse bed in a bag options for deep discounts. Most include a duvet, shams, throw pillows, and sheet set. This type of bedding takes the work out of color coordinating.
Choose a color and pattern that make you feel relaxed. For a spa like look, think soft blues, greens, and earth tones. Cream or white accents add a fresh look.
Stylish Headboard
Adding a headboard is an easy way to give your bedroom a makeover. Consider using nontraditional items to create your own headboard or wall art. This gives your space a personal touch.
You can create a tufted headboard with plywood, fabric, thin foam, a glue gun, and an upholstery stapler. Glue matching or interesting buttons to cover the staples. You can also make your own headboard with:
Books
Canoe Paddles
A distressed shelf
Decorative hooks and fabric
You can hang decorative hooks from the ceiling and walls, then drape fabric through for a chic look. Use wispy material for a soft look, or thick brocade fabric for an opulent look.
Simple Comfort
The type of comforter, sheets and rug you choose matter. If you feel most relaxed with simple breathable cotton, don't buy silky sheets. Shop for discount bedding because this will be the most expensive purchase you make in the makeover process.
Peaceful Charm
After you choose your bedding, you can add other elements to your bedroom. Even if you have carpeting, add a small throw rug to add depth and texture to your space. What type of texture appeals to you?
Use wicker or cloth baskets for all of your clutter. Getting rid of clutter is vital for your relaxation, and for your new style. Consider candles, a small water element and floral accents. A large mirror makes your space more open. Try leaning it against a wall instead of hanging it. Add a large leafy house plant if you love the outdoors.
Expressive Color
Choose a paint color after you choose your bedding. You can buy very good paint for $25 dollars. You could add an accent wall if you don't want to paint your entire room. Think about what you want your space to reflect, how you want to feel in your bedroom. Color psychology is really very interesting.
The colors you choose reflect your personality in many ways.
Green represents nature, growth, and balance
Blue represents creativity, idealism, and peace
Red represents energy, passion, and ambition
Yellow represents cheer, intellect, and optimism
Pink represents nurture, love, and romance
Purple represents individualism, richness, creativity
Generally, a lot of vibrant busy colors don't provide a relaxing atmosphere. Dark browns have been shown to be depressing, and light grey has been shown to be the easiest color on the eyes for long periods of time. Softer or deep tones are often the most relaxing colors for many people. Add bright blops and pops of color for accents, or if you choose a jewel toned paint add a lot of lighter tones to brighten your space.
Unique Additions
You can add accents to your bedroom for pennies on the dollar, if you use your imagination. Give your bedroom a unique look instead of a cookie-cutter look, with mismatched pieces and interesting finds.
Distress or hand paint accent tables, create mosaic table tops
Use a teapot or colored vase for flowers, thrift stores are great for these items
Create your own artwork: Get frames from thrift stores for a vintage look.
Add an old steamer trunk, or stacked suitcases in different colors for extra pillows or bedding, clutter storage
Create a vanity with separate pieces: mirror, stool, and small table
Have a blast with your bedroom makeover. Just use your imagination and let your style shine through.
+Jodi Call graduated Brigham Young University and has spent years in the home design and décor business. She offers tips and advice for home decorating enthusiasts regularly at her blog bedbathstore.com